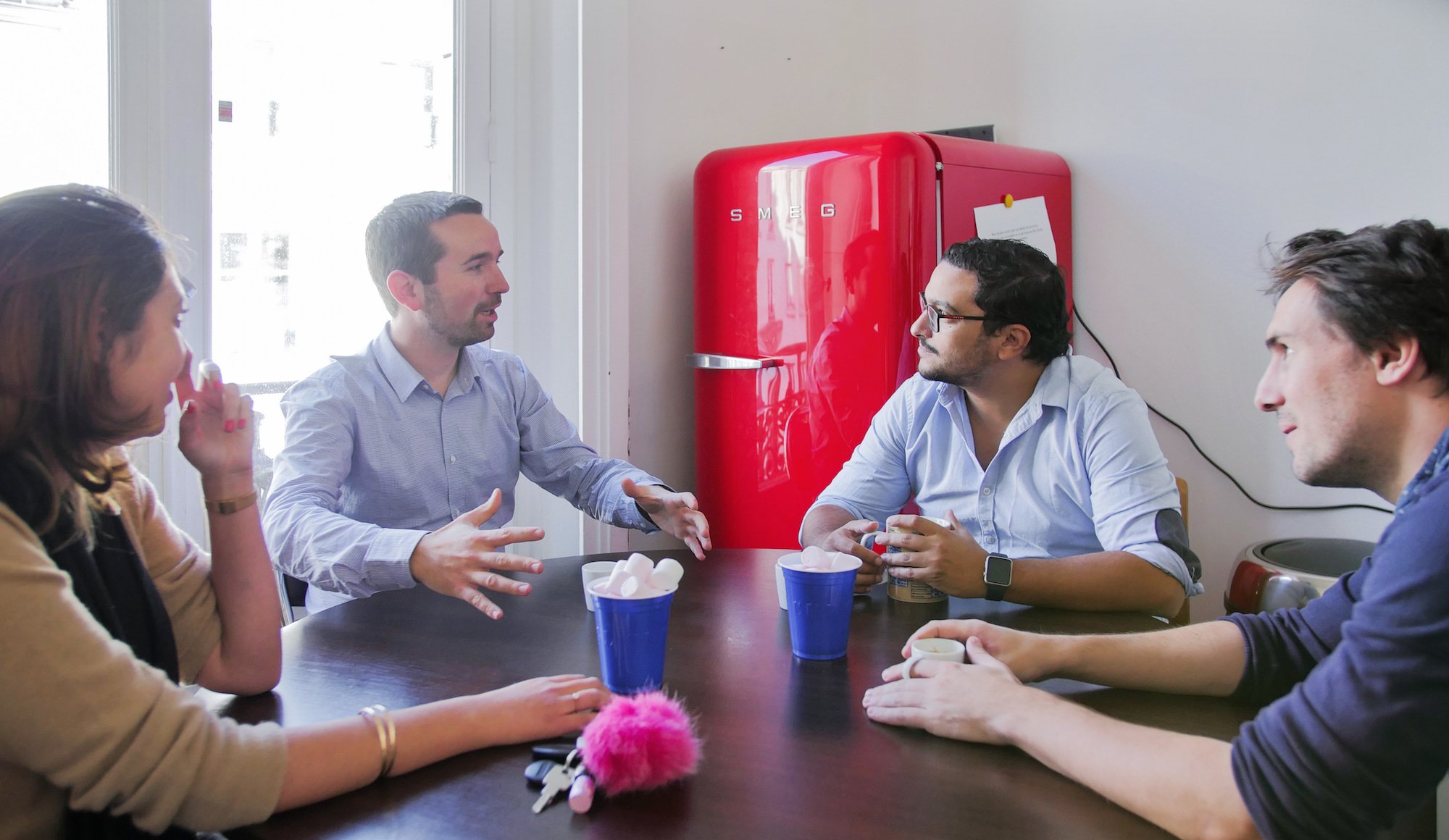 Docebo
SaaS / Cloud Services, Školení / Odborná příprava

Biassono, Frankfurt, London, Paris
Cécile Robert was the Managing Director of forMetris, and is now the Head of Operations for Docebo France. With many experiences in consulting and vocational training, she works daily for the development of the company in France and in Europe. She supervises and grows the team.
Rami Hadjab worked at forMetris as a Sales new biz, and is now an Account Executive at Docebo. His mission is to find new customers and support them on analysis and understanding of Docebo products. A business school graduate, he joined the company after several experiences in the world of training and insurance.
Alexandre Emion has worked at Docebo for four years. He has worked his way from Intern, to Lead Developer, to Team Manager, and now Product Owner. In his time as Team Manager, his mission was to supervise his technical team, promote good development practices, and ensure software quality.
Docebo powers learning experiences for over 2,000 customers around the world with its easy-to-use, AI-powered Suite designed to close the enterprise learning loop. Docebo's cloud-based solutions have been recognized by industry publications and analysts as the best enterprise learning technology platform.
Docebo has grown exponentially over the past few years, and has successfully achieved 2 IPOs (TSX: DCBO & NASDAQ: DCBO).
Docebo is now a team of 450+ innovators across the globe. They believe learning is for everyone, and that we all have something we can learn from each other. That's how Docebo has built a diverse and inclusive community that appreciates one another, learns, and grows together.
Docebo is looking for people who are excited to experience work at a global level - people who thrive in a fast-paced, innovative, collaborative environment.
Docebo has offices in Italy, France, the United Kingdom, North America and more. If you're ready to join one of the fastest-growing learning technology companies on the market, apply today!
We are proud of our six core values, simply defined and manifested in everything we do – from our people, to our product.
Simplicity - Be straightforward. Do not overthink.

Accountability- Own your responsibilities and use data.

Togetherness- Take care of your colleagues. Enhance and value diversity.

Curiosity- Always look at things from multiple perspectives.

Innovation- Experiment and strive for change.

Impact- Make a measurable and remarkable impact on our clients and learners around the world.