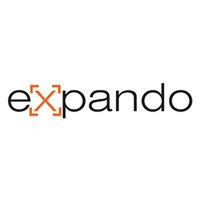 EXPANDO
Senior Developer in EXPANDO
Freelance

 

Prague

Možnost pracovat částečně z domova

> 5 let
Společnost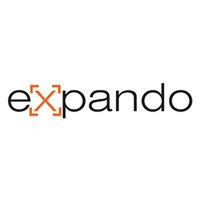 EXPANDO
Nabídka
Senior Developer in EXPANDO
Freelance

 

Prague

Možnost pracovat částečně z domova

> 5 let
About
V EXPANDO pomáhají českým eshopům s expanzí do celého světa. Spolupracují s předními hráči ecommerce typu Amazon, eMag, eBay, Kaufland.de nebo Shoptet či Mall v ČR. Díky tomu dokáží rychle otevřít nové trhy v Německu, Rumunsku ale třeba i USA. K tomu si vyvíjí vlastní software, který automaticky produkty překládá, listuje i prodává. Díky tomu dokážou zvýšit eshopům obraty již za několik týdnů.
Na trhu působí už od roku 2003. Začínali jako malá firma s ehopy - nyní jsou schopni klientům poskytnout expanzi na západní trhy (přes Amazon) i na východní trhy skrz lokalizované eshopové řešení. Tyto dvě služby pokrývají dva zhruba deseti členné týmy se sídly v Praze a Třinci.
Job description
We are developing unique software to automate e-commerce expansion. It is a codeless solution to integrate e-shop platforms with the largest marketplaces. Our customers can sell their goods to buyers all over the world - on Amazon, Alza.cz, Mall, or local e-shops within hours.
We are the only certified Amazon solution partner in Europe. You can see more about our platform features seen here.
How do we develop:
Our tech stack is AWS Kubernetes, MongoDB, Kibana, Github Actions. We test heavily and don't stick just to one language. The largest chunk of our backend codebase is in TypeScript but we also welcome Go, Kotlin, Python, etc. Fronted is TypeScriptp only, using React.
We work in weekly sprints on functionality, technical improvements, and optimization. We seek a developer who has been through several projects and wants to join our team of four senior colleagues.
Preferred experience
Who are we looking for:
Frontend developer experienced in TypeScript.
Backend developer fluent in either of TypeScript, Java, Kotlin, Go, Python, PHP.
Fullstack developer able to work in any combination.
What do we offer?
We don't play top management and we talk directly to each other.
Quick and incremental iterations.
Focus at one thing at the time.
Possibility to work remotely or from a Prague office.
Direct contact with the business and direct influence on the success of the product.
Contract or HPP.
Revenue share.
Recruitment process
How does the hiring process look like?
You will have an introductory technical interview with Jakub Takáč, CTO. You will talk about what are you looking for, what the team you would like to work in looks like, and what your development habits are. You'll dive into any previous experience you have, your future development, architectures, bits of code. You can also ask technical questions you may have.
Close up call with co-founder Vojta Zogata. Just chat about anything.
Let us know about yourself, we'd be happy if you put a link to GitHub, code sample, or your own project in the contact form. Jakub will get back to you within two business days!
Meet the team
This content is blocked
Youtube cookies are required to show you this content
Questions and answers about the offer
Přidat mezi oblíbené

Sdílet na Twitteru

Sdílet na Facebooku

Sdílet na LinkedInu