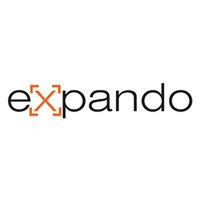 EXPANDO
Marketplace expert for Allegro
Plný úvazek

 

Možnost pracovat plně z domova
Společnost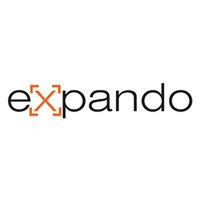 EXPANDO
Corporate Support, E-commerce
Nabídka
Marketplace expert for Allegro
Plný úvazek

 

Možnost pracovat plně z domova
About
V EXPANDO pomáhají českým eshopům s expanzí do celého světa. Spolupracují s předními hráči ecommerce typu Amazon, eMag, eBay, Kaufland.de nebo Shoptet či Mall v ČR. Díky tomu dokáží rychle otevřít nové trhy v Německu, Rumunsku ale třeba i USA. K tomu si vyvíjí vlastní software, který automaticky produkty překládá, listuje i prodává. Díky tomu dokážou zvýšit eshopům obraty již za několik týdnů.
Na trhu působí už od roku 2003. Začínali jako malá firma s ehopy - nyní jsou schopni klientům poskytnout expanzi na západní trhy (přes Amazon) i na východní trhy skrz lokalizované eshopové řešení. Tyto dvě služby pokrývají dva zhruba deseti členné týmy se sídly v Praze a Třinci.
Job description
EXPANDO helps (not only) Czech sellers in their global expansion. We cooperate with leading e-commerce players such as Amazon, Shopify, eMag, Alza, Mall or Shoptet in the Czech Republic. This allows us to cross borders and overcome barriers, open new markets for our clients or set up localized e-commerce stores for them.
At the moment we are launching sales to clients on Kaufland.de, and are about to make a grand entrance to another sales platform, Allegro – the market leader in Poland.
Preferred experience
What makes EXPANDO different?
⚓️ We help more than 500 clients expand, ranging from small shops with a couple of products to large businesses with annual turnovers exceeding 1 billion CZK.
⚓️ Thanks to our expertise and in-house technical solutions, we help our partners pull in more than 50 mil. EUR every year.
⚓️ Every day we pool thousands of orders from five marketplaces to our EXPANDO APP and our partners ship them to more than 70 countries around the world.
⚓️ We provide return addresses in several countries as well as customer support in five world languages.
Now to the matter at hand…
We are looking for a person who has experience working on the Polish market (and other marketplaces) and wants to help our clients expand through a new sales channel. The Polish market is the sixth largest in the EU with a population of 38.7 million and an annual e-commerce turnover of EUR 9 billion, and it represents huge potential for Czech e-shops.
And the job description? You will organize projects, oversee tasks and deadlines and be in constant touch with our clients and Allegro support.
What can we offer you?
A unique opportunity to manage and execute our clients' expansion to the new Allegro sales channel.
Growth – we are learning every day. Your career can grow with us.Unique knowledge of how global marketplaces (such as Amazon, eMag, Shopify, Kaufland.de) work.
Fair compensation based on results, no caps on earnings.
An informal, relaxed environment without a stiff regulations and processes.
Location in a beautiful office near Náměstí Republiky in Prague, but also the possibility to work remotely.
What is a must-have for this position:
English and Polish (written and spoken) at a very good level.
An affinity to e-commerce and online sales.
Communication, innovation, eagerness to learn and improvise.
Being able to take responsibility for the client's success.
Hands-on experience with leading a team? With launching a new project, or from an area?
Recruitment process
If you like to take ownership at work, thrive in results-driven environments and want to get involved in a unique project that makes sense, let us know about you!
We'd like the ideal candidate to start as soon as possible, but if you need a couple of months, we'll gladly wait for you :)
Meet the team
This content is blocked
Youtube cookies are required to show you this content
Questions and answers about the offer
Přidat mezi oblíbené

Sdílet na Twitteru

Sdílet na Facebooku

Sdílet na LinkedInu
Vybrali jsme následující články, které by vás mohly zajímat
Inspirujte se tímto výběrem článků