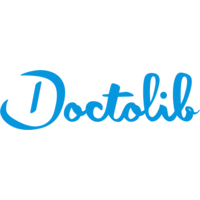 Doctolib
Tech & Product Senior Legal Counsel (x/h/f)
Plný úvazek

 

Levallois-Perret

Magisterský stupeň vzdělání
Společnost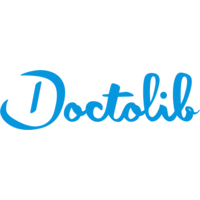 Doctolib
Nabídka
Tech & Product Senior Legal Counsel (x/h/f)
Plný úvazek

 

Levallois-Perret

Magisterský stupeň vzdělání
Tato pozice byla obsazena!
About
Fondée en 2013, Doctolib est une entreprise en hyper-croissance et leader de la e-santé en Europe. Chaque jour, nous nous efforçons de remplir trois missions entrepreneuriales :
Améliorer le quotidien de tout le personnel de santé.
Améliorer l'accès aux soins et la santé des patients.
Bâtir une équipe d'entrepreneurs partageant des valeurs humanistes.
Nous nous consacrons à la création de solutions utiles pour le personnel de santé et les patients, quels que soient leur âge, leur santé ou leur région. Nous croyons fermement qu'il faut donner la priorité à la protection de la vie privée tout en continuant à créer des services ayant un impact social positif à long terme.
Job description
As a key player of an european team which consists of 10+ lawyers, you will play a transversal and strategic role in Doctolib product suites compliance. You will advise product directors on a constantly-evolving portfolio of product offerings and be the dedicated point of contact of more that 20 feature teams which consist of product managers, designers and engineers. You will create engaging user experiences for our customers whilst ensuring everything is compliant with the applicable laws.
Your missions
Your main missions will be the following:
Create compelling risk-managed user experiences and play a strategic role in ensuring that our products align with regulations applicable during the product development, launch and post-launch phases.

Promote trust in our products by ensuring that the processing of personal data of practitioners and patients is compliant with all regulations and their rights are protected. 

Create and update Terms and Conditions templates for our products, websites, apps, or other technology.

Analyse, negotiate, draft and review suppliers and partners' contracts related to the Doctolib platform.

Participate in the creation and constant compliance monitoring of Doctolib websites (B2B and B2C) and apps. 

Monitor laws, regulations and case law in the healthcare, technology, digital and e-commerce sectors that are applicable in France and elaborate notes on said regulations and laws.

Deal with disputes related to our platform / follow-up of regulatory authority inspections.
Your skills
You could be our next team mate if you have:
You have a master in business law. 

You have 6+ years of experience in the "Information and Communication Technologies" (ICT) sector. 

You have an extensive knowledge and experience of

european privacy and regulatory laws /

specific legal rules applicable in a digital environment /

contractual engineering (updating and creation of documentation applicable to patients and practitioners + website/apps documentation) /

contractual negotiation /

Innovative product building for users and are used to work at the crossroads of the law and new technology.

You have a robust understanding of cloud services, business law and compliance matters.

You have significant experience in digital and highly regulated companies.

Language required: Fluent in french and english - german or italian would be a plus.

You have all the necessary skills to work in a constantly evolving technological and regulatory landscape and you have a passion for addressing and solving legal product issues. 

You are able to work independently but also to interact successfully with all levels of a company. 

You have a spirit of analysis and synthesis but also know how to be creative.

You are ready to work in an innovative international company and like working in a fast-paced environment.
About Doctolib
Founded in 2013, Doctolib is one of the fastest growing e-health services in Europe.
We provide healthcare professionals with services to improve the efficiency of their organization, transform their patients' experience, and strengthen cooperation with other practitioners. We help patients access healthcare easily, with online appointment scheduling, and teleconsultations.Doctolib is also a group of passionate entrepreneurs who are transforming the healthcare industry.At Doctolib, we don't just accept diversity, we respect and celebrate it! We're proudly committed to equal employment opportunities regardless of your gender, religion, age, sexual orientation, ethnicity, disability or place of origin. We take care of each other and are grateful for each Doctoliber's contribution to our mission!
Meet the team
This content is blocked
Youtube cookies are required to show you this content
Questions and answers about the offer
Přidat mezi oblíbené

Sdílet na Twitteru

Sdílet na Facebooku

Sdílet na LinkedInu