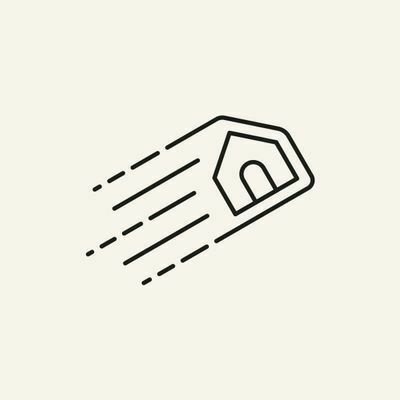 Colonies
Senior full-stack dev, aspiring tech lead
Plný úvazek

 

Počáteční datum:

Možnost pracovat částečně z domova

Vzdělání:

Neuvedeno

zkušenosti:

> 3 roky
Společnost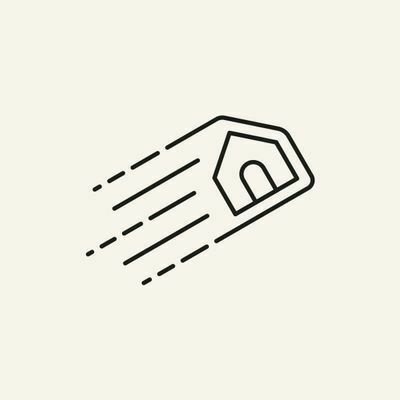 Colonies
Residential Real Estate

Od 50 do 250 zaměstnanců
Nabídka
Senior full-stack dev, aspiring tech lead
Plný úvazek

 

Počáteční datum:

Možnost pracovat částečně z domova

Vzdělání:

Neuvedeno

zkušenosti:

> 3 roky
Tato pozice byla obsazena!
Who are they?
Want to take a fast-growing startup's technologies to the next level? Join our team of 3 as our tech lead, help it grow to 6+ within months, take over the stack and make sure we keep delivering high-quality software. Read on!
Colonies, the pioneer of coliving in Europe, set out to reinvent housing in big cities. We design and operate stylish living spaces, entirely furnished and equipped, that are divided into really intimate private spaces and exceptional shared spaces (gym, rooftop, bar, cinema room, spa…). They can be booked in a few clicks, include a catalog of all-inclusive services and focus on community and flexibility. Everything we do is centered on the tenant's experience. We believe that the rise of coliving will fundamentally change the way we live in cities and bring along highly positive social and environmental impact.
We recently raised a 30M€ series B (TechCrunch), and we're opening new coliving spaces every month, in France, Germany and in the rest of Europe soon. We're on the lookout for the best talent to join our team (of 40 at the moment, growing rapidly) in order to fulfill our ever-growing ambitions. 2020 is going to be the year of scaling, which makes technology the condition of our success: now is the right time to join us!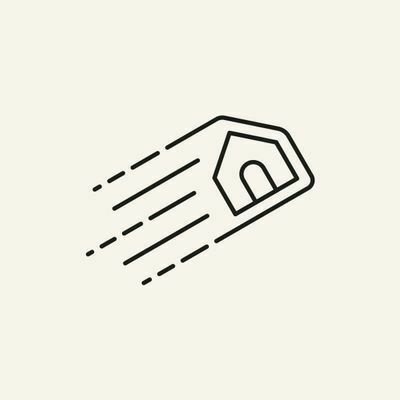 Visit the profile
Rencontrez Amaury, Co Founder

Rencontrez Charlotte, International Development Manager

Rencontrez Vincent, Project Manager
Job description
What the tech team does
Technology is a major factor of success for Colonies. Our ambition is to create a spotless end-to-end experience, miles away from what renting an apartment currently feels like, and technology is at the center of this endeavour. Our tech products interact with the tenants' daily life and with their physical and social environment. We make their lives easier without seeking to monopolize their attention. More than anywhere else, technology has a direct impact on the user's quality of life.
The tenants' booking and day-to-day management web app is live, along with the back-office and the marketing websites. Lots of processes have already been automated: lease signature, payments, accounting, reporting etc.
We are currently working on:
automating all administrative topics and enriching the tenants' personal space, to get the annoying stuff out of their way and free up our time,
getting the back-office ready for fast scaling, from a product and a tech point of view,
uncovering new product opportunities within the company (for our real estate developers, architects etc.) that will give us a decisive competitive edge,
handling international expansion: Germany first, and the rest of Europe soon.
Some of our next steps are:
improving our lead management system to withstand the load we're expecting in the coming months,

interfacing with connected devices, such as smart locks and thermostats, in order to:

craft a seamless experience in our physical spaces,
analyze data to better understand, then optimize the use of spaces and utilities,

making checking in and checking out a delight,
leveraging technology to improve day-to-day support for our tenants,
developing relevant social features: events, community etc.
How the tech team does it
Our current stack:
Back-end : Rails, PostgreSQL, Rspec, Rubocop,
Front-end : HAML, Bootstrap + Sass, vanilla JS, webpack,
DevOps : Heroku, S3,
Tools : git, GitHub, Trello.
We do our best to implement efficient design patterns on top of the MVC architecture (decorators, services, value objects, Trailblazer-style operations etc.) to make our codebase scalable. We know the importance of Good Code™ when it comes to scaling ; we also know it needs to be balanced with productivity at times. We write tests, we review code, and we constantly take a step back on our workflow. We want to do this the Right Way™.
Our web app is just the beginning, and we'll always strive to use the right technologies along the way: SPAs, PWAs, native apps, you name it. We're not driven by hype, but we know there's a ton of cool and helpful tech out there, and we'll use it.
Your job is to quickly become the main referent for these topics.
Missions
Your mission will consist in:
Architecturing, developing and maintaining core functionalities autonomously,
Mentoring other team members, sharing your tech knowledge to help everyone grow,
Being heavily invested in the evolution of our tech stack and best practices: watching, testing and implementing new innovative technologies and design patterns,
Participating in the conception of the products: new functionalities, definition of the roadmap,
Monitoring code quality: maintainability, scalability, performance, security, compliance,
Fostering workflow efficiency: tests, code reviews, continuous deployment, DevOps,
Getting involved in recruiting new team members (the team should grow to 6 within months),
Advocating the use of tech company-wide to improve our workflows and products where relevant.
You'll be assisted by Simon (CTO), Alexandra and Lionel (Rails developers), and soon by new developers: we'll be hiring again soon after you arrive. Your responsibilities must quickly become those of a tech lead, driving the growth of tech and inspiring the team. You must be eager to take on that challenge.
Culture
Assembling various trades into a single team is a characteristic of Colonies. You will get to work with all teams: real estate development, architecture and design, project management and experience management. This wealth of profiles is a chance, and each one of us is encouraged to participate to discussions about the Colonies product.
The atmosphere is casual and relaxed. Work schedules and personal organization are flexible: we bet on autonomy and trust. Our office is located at 174 quai de Jemmapes, 10th arrondissement: 6th floor, overlooking the canal, with the Sacré-Coeur in plain sight, a huge balcony and quality furniture and decoration carefully chosen by our very own architecture and design team.
Perks
Competitive package based on your experience,
New, powerful hardware,
50% off your metro card,
Alan health insurance,
Occasional remote work if you like it or need it,
You'll be encouraged to dedicate time to learning new technologies and skills and use them,
Awesome offsite retreats every now and then!
Preferred experience
Skills and experience
We want to hire people who enrich the team as a whole, not just skill sets. This list is merely an indication, don't hesitate to apply if you don't tick all the boxes.
You must have solid experience with a back-end MVC framework (ideally Rails) on ambitious production projects, which gives you the ability to develop a serious and scalable Rails application.
You have experience and critical perspective regarding technologies, patterns, standards, workflows, work methods and tools,
Modern front-end dev experience is appreciated (css and js frameworks), as is experience with native apps and everything in between.
You should be interested in product design, UX and UI.
You understand the business side of things and you can balance execution pragmatically,
You constantly learn autonomously on all of these subjects.
No specific level of education is required. Speaking French isn't necessary, but speaking fluent English is.
Qualities
Seduced by the idea of coliving, and by Colonies' vision and products; convinced that technology is a central element of our mission,
Enthusiastic at the idea of growing as a developer and taking on responsibilities in a context of high technical and human stakes,
Willing to dedicate time to sharing your knowledge with your colleagues and helping them grow,
Autonomous, reliable, willing to take ownership on difficult subjects,
Pragmatic and solution-oriented,
Open to discussion, humble and source of proposals in a diverse environment.
Recruitment process
Send over your CV or your LinkedIn profile, and write a few words to explain:

who you are and what you've done,
why you want this job,
what makes you different from other candidates.

First you'll have a chat over the phone with one of us, to better understand who you are.
We'll follow up with an at-home or on-site exercise. We'll discuss the results together afterwards.
We'll have a quick chat with a few of your former coworkers, bosses or teachers.
If all goes well, you'll meet several of the team members you'll work with, including the founders.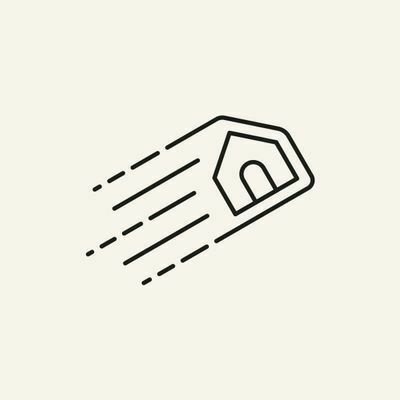 Colonies
Máte zájem o tuto nabídku?
Questions and answers about the offer