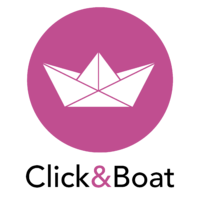 Click&Boat Group
Internship - HR & Recruitment Assistant - M/F
Stáž

 

(6 měsíc/měsíce/měsíců)

Počáteční datum:

 

Paris

Možnost pracovat příležitostně z domova

1 rok VŠ

< 6 měsíců
Společnost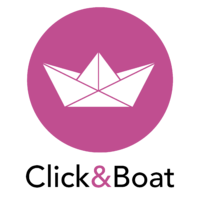 Click&Boat Group
Mobile Apps, Turismus, E-commerce

Od 50 do 250 zaměstnanců
Nabídka
Internship - HR & Recruitment Assistant - M/F
Stáž

 

(6 měsíc/měsíce/měsíců)

Počáteční datum:

 

Paris

Možnost pracovat příležitostně z domova

1 rok VŠ

< 6 měsíců
Tato pozice byla obsazena!
Who are they?
⛵ Join our team!
Click&Boat is the leading European boat rental platform and a fast-growing company.
Our main objective is to make boating accessible around the world and to provide private and professional boat owners with additional income from boat rentals.
We have achieved over 100 percent growth annually since our conception in 2013. Not to mention, we have also acquired three companies in three different European countries (Spain, Germany, and France) in only two years. After acquiring Nautal, Oceans Evasions, and Scansail, Click&Boat now has three powerful brands to work with.
This year, we are more equipped than ever to achieve our goal of becoming the number one boat rental service by maintaining our position in Europe and promoting growth in the U.S. market. In 2022, our growth in the U.S. will be powered by an incoming major equity fund and the world's largest boating marketplace. So far, we are opened for business in more than 50 countries and 600 destinations, and we are going to keep growing!
Have we kept your attention? Well, we are also a buoyant and diverse team of more than 200 employees from 20 different countries. In addition, we want to let you in on some of the benefits that we provide: Our headquarters are based in Paris on a barge moored on the Seine River. Our lovely boat boasts a 300m2 rooftop ideal for parties, barbecues, paddleboarding, and we have a brand-new RIB to our Click&Boat company fleet for water sports. If you're not living in Paris, we also have offices in Marseille, Lorient, Barcelona, and Hamburg.
Sounds good? We'd love for you to join us! With a rapidly growing company and a super work atmosphere; it's not a coincidence that we have been awarded the "Happy at Work!" badge.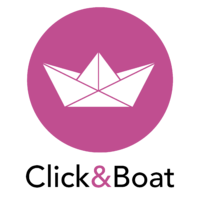 Visit the profile
Rencontrez Jeremy, CEO and Cofounder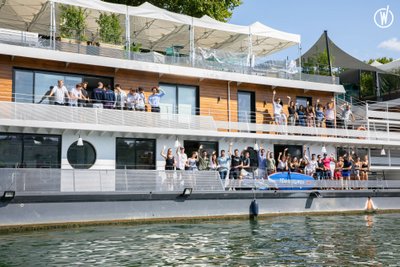 Rencontrez Tiphaine, RH Manager
Rencontrez Victor, Data Manager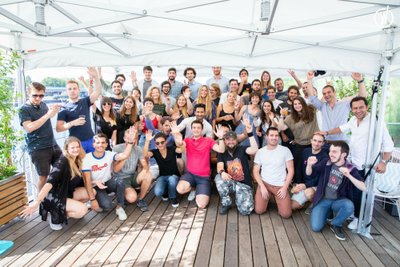 Job description
💪 Team:
You will join the HR team of Click&Boat, a business unit managed by Tiphaine, HR Manager, and composed of 5 people based in Paris and Barcelona.
As part of your missions, you will report directly to Julie, Lead Talent Acquisition. You will work closely with her and your colleagues Raphaëlle and Antonia, both Junior Talent Acquisition.
🚀 Missions:
In the frame of a strong growth and following a lot of new job openings within the group, we are looking for a new intern to support us in the whole recruitment processes and follow the onboarding of our talents based in the Paris office!
Your missions will be:
1) Recruitment (70%):
As all our business units are currently growing, you will have the opportunity to recruit with Julie for different fields such as Marketing, Account Management, Sales, Finance or IT.
• Publish all job positions on our different channels;
• Select CVs and source interesting profiles on Linkedin;
• Prospect and create solid relationships with international business schools;
• Conduct 1st round interviews and work closely with managers;
• Close the recruitments and be part of the onboarding process;
• Create and update reportings on recruitment topics.
2) Onboarding (20%):
Once the recruitment closed, you will assist in the onboarding process of the employees based in Paris.
• Prepare and host onboarding sessions with newcomers;
• Serve as a guide for new employees to ensure their integration;
• Organize and conduct employee progress reviews in the later stages.
3) Project creation & management (10%):
All throughout the season, you will get the opportunity to work on HR related projects that you will either come up with or be assigned.
• Be proactive and propose new ideas to develop and improve HR processes;
• Participate in these new or ongoing projects;
• Update and ensure follow-up of actions.
🎉 Why should you join us?
• To work with all the business units and recruit for various positions and fields;
• To have the opportunity to work on a daily basis in several languages, and be part of a dynamic and super international work environment;
• To join a small fast growing team, working closely with the HR Team;
• To share your opinions and bring new ideas to the table;
• To join a team with a common passion for water activities: wakeboard/ paddleboard sessions, boat trips, and meals in the sun on the pontoon of the houseboat or in the beach are part of our daily life 😉
• Restaurant tickets and team building activities on a nearly weekly basis!
Flexible Starting Date: Between October 2022 to January 2023
Duration: 6 months
Preferred experience
Preferred profile
• To handle the interviews and communicate with your colleagues, you are fluent in English and/or French. Speaking other languages is a huge plus!
• You have a first experience in recruitment / admin position.
• You have excellent writing skills in English and in your mother language;
• You are at ease over the phone, ready to share your energy while having very good listening skills;
• You are a team player who inspires trust, ready to take initiatives and invest yourself at 100%;
• You are interested in start-up environment, you are proactive and ready to share your ideas to improve our employees and applicants satisfaction.
You want to flourish in a growing scale-up and be a part of a young and international team? Join us! 😊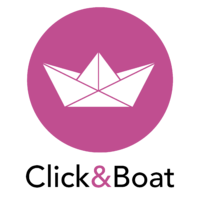 Click&Boat Group
Máte zájem o tuto nabídku?
Questions and answers about the offer
Přidat mezi oblíbené

Sdílet na LinkedInu

Sdílet na Facebooku

Sdílet na Twitteru