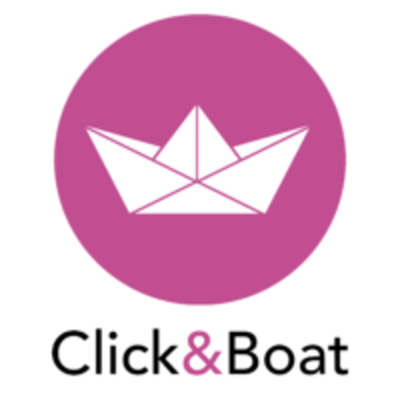 Click&Boat Group
Fullstack developer - M/F/NB (CDI)
Boulogne-Billancourt…
Více
+2
Možnost pracovat plně z domova
Tato pozice byla obsazena!
Who are they?
Click&Boat is the leading European boat rental platform. Our marketplace aims to make boating accessible around the world and to provide private and professional boat owners with additional income from boat rentals. Our product is available on website, mobile app and desktop.
We have achieved over 100 percent growth annually since our conception in 2013 and have acquired 3 companies in 3 different European countries (Spain, Germany, and France) these last 4 years.
In 2022, our growth has been powered by an incoming major equity fund and the world's largest boating marketplace.
So far, we are opened for business in more than 50 countries and 600 destinations, and we count 200 employees from 20 different countries.
Our headquarters are based in Paris on a barge moored on the Seine River, and we also have offices in Marseille, Lorient, Hamburg, and Barcelona.
Sounds good? We'd love for you to join us! With a rapidly growing company and a super work atmosphere; it's not a coincidence that we have been awarded the "Happy at Work!" badge.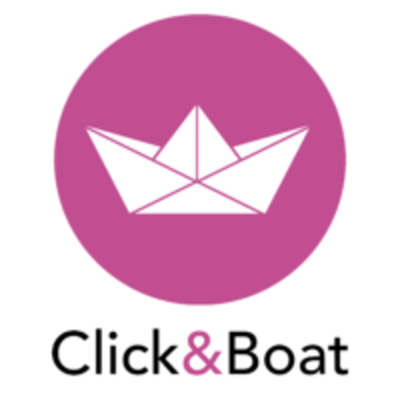 Discover Click&Boat Group
Let's go!
Rencontrez Jeremy, CEO and Cofounder
Job description
💸 Competitive Salaries: At Click&Boat, we believe in recognizing and rewarding the talent and dedication of our team members.
As a testament to our commitment, our salaries rank among the top 20% of French scale-ups. We understand the value of your skills and expertise and ensure that you are fairly compensated for your contributions.
🛠️ Cutting-Edge Tech Stack: Join our Tech team and work with a modern and robust technical stack. From Angular 15+ and PHP 8+ to MySQL 8, Symfony 5.4, Docker, and Gitlab & CI/CD, you'll have the opportunity to develop your skills on the latest technologies.
We believe in staying ahead of the curve and empowering our developers to leverage innovative tools and frameworks.
👥 Learn from Industry Experts: Join Click&Boat's Tech team and benefit from the guidance of experienced mentors who have made significant contributions at renowned companies like Doctolib (VP of Engineering, Engineering Director & Principal Engineer) and ManoMano.
Their expertise will accelerate your professional growth and help you navigate technical challenges. 
The tech team comprises approximately 30 individuals, organized into 3 squads, and operates under the Agile methodology.
By joining our team, you'll have the opportunity to be part of a tech community that strikes a perfect balance between being not too large and not too small, enabling extensive knowledge sharing, flexibility, and ample room for personal growth!
🌱 Fullstack and User First mindset: We value versatility and encourage a fullstack mindset, allowing you to expand your knowledge across both back-end and front-end technologies.
We are open to recruit developers from diverse backgrounds and don't have specific experience on our stack because we believe that your passion and eagerness to learn are more important than specific technical skills.
At Click&Boat, we are committed to your growth and offer internal training programs and opportunities to enhance your skill set.
You'll have the chance to work on a wide range of projects and have a direct impact on the day-to-day operations of our platform while keeping in mind that Tech is the means, not the end goal.
🚀 Career Advancement: Joining Click&Boat means becoming part of a fast-growing environment that constantly presents new challenges and opportunities for career growth.
As we continue to expand our operations and enter new markets, you'll have the chance to take on exciting responsibilities, lead projects, and shape the future of our platform. We believe in nurturing talent from within and providing a clear path for advancement within our organization.
🏝️ Embrace the Boating Lifestyle: 
As a part of the Click&Boat family, you'll have the unique opportunity to share or discover a common passion for water activities.
Enjoy wakeboarding, sailing and paddle-boarding sessions, boat rides, and unforgettable meals under the sun on the pontoon of our houseboat.
We believe that a healthy work-life balance is essential, and we encourage our team members to make the most of their time both inside and outside the office.
💼 Additional Benefits: In addition to our attractive salaries and growth opportunities, we offer a range of benefits to support your well-being and professional development.
These include lunch vouchers (Swile) to enjoy delicious meals, private insurance (Alan) for peace of mind, 5 extra days off as a token of our appreciation, extensive internal training programs to sharpen your skills, and even a boat license offered for those who want to fully immerse themselves in the boating world.
🌍 Remote-Friendly Work environment: At Click&Boat, we understand the importance of flexibility and work-life balance. As a developer, you'll have the opportunity to embrace remote work with our remote-friendly policy. Enjoy the freedom to work from the comfort of your own space for the majority of the month.
Two Days per Month in Paris Office: To foster team synergy and maintain strong connections, we request that developers come to our Paris office for two consecutive days each month.
🌊 If you have a boating background and share our passion for the industry, it's a definite plus. Understanding our customers and fully committing to our mission will be an exciting journey.
Ready to embark on a thrilling career with Click&Boat? Join us and be part of a company that combines innovative technology, international reach, and a vibrant work atmosphere. Let's shape the future of boating together!
Apply now and sail towards new horizons!
Questions and answers about the job