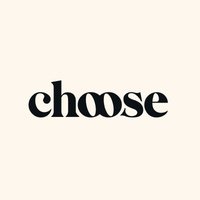 Choose
Alternant/Stagiaire Frontend Engineer
Stáž

 

(6 měsíc/měsíce/měsíců)

Počáteční datum:

 

Paris

Možnost pracovat částečně z domova

Bakalářský stupeň vzdělání
Společnost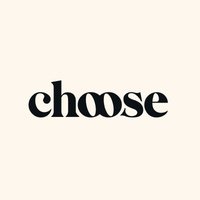 Choose
Nabídka
Alternant/Stagiaire Frontend Engineer
Stáž

 

(6 měsíc/měsíce/měsíců)

Počáteční datum:

 

Paris

Možnost pracovat částečně z domova

Bakalářský stupeň vzdělání
À propos
Choose est la meilleure appli de découverte adressée à la nouvelle génération.
Elle permet de découvrir des produits, des marques ou des créateurs dans une ambiance concept store.
En quelques mois, ils ont réussi à créer une communauté engagée sur mobile, point d'accès particulièrement difficile à intégrer.
Leur promesse : le plaisir de vous surprendre.
Choose fait partie du Top 20 des meilleures startups où postuler selon le classement Forbes 2018.
Descriptif du poste
Frontend Engineers at Choose craft polished user experiences, all to build the dashboards all users love.
Each frontend developer is empowered to challenge and influence the direction of the features they are working on.
During this internship, you will be helping the operational team to improve their quality of work : Crawling website, creating Google Chrome Extensions, running SQL commands, creating scripts to automatize tasks, …
Your mission : being loved by every member of the Choose team for helping them doing what seems for them impossible.
You will be helped during that mission by the CTO, and our VP Engineering (Pair-programming, Kata sessions, …).
You will also be rattached to the Front-end team which is developing every dashboards (ReactJs/Storybook/Tailwind) and our Website (NextJs), and you will be part of their journey and sprints.
Profil recherché
Passionate about UX and UI
Passionate about helping non-tech people
Knowledge in the following technologies: Javascript, CSS, Typescript.
Knowledge in the following technologies: Bash/UNIX
You have technical skills and you favor teamwork.
Déroulement des entretiens
A call with our CTO for a first chat
Technical challenge
Face to face interview with some people from the team
Welcome to Choose!
Découvrez l'équipe
Ce contenu est bloqué
Le cookie Youtube est obligatoire pour voir ce contenu
Questions et réponses sur l'offre
Přidat mezi oblíbené

Sdílet na Twitteru

Sdílet na Facebooku

Sdílet na LinkedInu