Společnost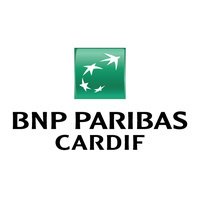 BNP Paribas Cardif
Banking, Finance, Insurance

Od 50 do 250 zaměstnanců
Nabídka
SYSTEM ADMINISTRATOR - L2/L3
About
Cardif is a part of the French BNP Paribas Cardif. Their starry logo is well known to many thanks to their sponsorship of the most prestigious tennis tournaments. And their goals are stellar as well – to protect their clients in the case of sudden life-changing events such as loss of income due to loss of employment or long-term illness.
In the Czech Republic, the company has two branches – BNP Paribas Cardif Pojišťovna (insurance company) and BNP Paribas Cardif Services. The former branch cooperates primarily with banks that offer their products to the customers. Their chief discipline is the payment protection insurance, and they were one of the pioneers of this type of insurance in the Czech Republic.
The latter company branch is the knowledge center for the entire Central Europe. It comprises of IT, Marketing, HR, Finance, and several other departments. Its corporate culture is considerably more free-spirited, but everybody still makes up a crack team. The Services branch could be described as a corporate "start-up" founded in 2017 that has been growing like weeds ever since. Many natives and foreigners work here daily on international projects. All the apps are tailor-made by the programmers in Services and then sold to insurance companies.
Job description
Do you want to be part of a dynamic environment but you are looking for a stable company with income certainty at the same time? In BNP Paribas Cardif Services we can offer you both. Be part of our IT team!
As part of a shared responsibility of the Production & Infrastructure Team, this position ensures a healthy life cycle of production services, applications and information systems, including server, storage and network infrastructure, and promotes the adoption of technical standards and best practices using L2/L3 expertise for business as usual (BAU) needs and purposes of project requirements and troubleshooting. Additionally, this role liaises with internal and external IT departments and cooperation with multi-cultural teams in Continental Europe (CE).
This role covers following activities
Be able to deploy, configure, monitor and maintain Microsoft servers (Win Server 2012/2019) and following technologies like AD, DHCP/DNS, GPO, IIS, etc.
Implement and maintain server infrastructure with best practice on advanced level across group DC's / on-premises infrastructure
Configure and maintain MSSQL Server 2012 to 2019 hosted in group DCs or running on-premises infrastructure
Experience with infrastructure technology (virtualization, networking, storages etc.)
Ability to automate and simplify daily routines tasks (PowerShell, PowerCLI eg.).
Knowledge of IT security concepts and be able to control them based on vulnerability reports and apply them in server infrastructure area
Knowledge of IT security mechanisms and principles (database security principals, principles of network security, data encryption, https, SSL, SAML authentication, McAfee Antivirus etc.)
Knowledge of IT security best practices and concepts mainly in Windows infrastructure area and be able to apply them on running systems and other IT infrastructure assets (on premise and DC infrastructure)
Assessing the stability, security and scalability of installed Windows systems
To cooperate with architecture, application support and development teams to contribute in design activities for application infrastructure and security architecture
Practical knowledge of ITIL mechanisms (incident, change and problem management)
Your profile
Experience in a similar position (ideal is at least 3 year experience in IT infrastructure area)
Interested in new Windows server and MS SQL database technologies and concepts
Extensive Windows system administration practice with overlap into IT technical security area applied in IT Infrastructure and datacenter environments
Bachelor's degree in Computer Science
Fluency in English expected; any other European language is an advantage
Analytical and solution oriented
What we offer
Challenging environment with international set up
Possibility to work with top professionals on the market
Strong support of training new skills and experience growth
Attractive benefit package
Modern offices close to Palmovka metro station
Wide offer of other benefits
Benefits
Bonuses
Cell phone
Discount on company products / services
Notebook
Contributions to the pension / life insurance
Flexible start/end of working hours
Meal tickets / catering allowance
Holidays 5 weeks
Educational courses, training
Cafeteria
Refreshments on workplace
Contribution to sport / culture / leisure
Education allowance
Sick days
Occasional work from home
Questions and answers about the offer
Přidat mezi oblíbené

Sdílet na Twitteru

Sdílet na Facebooku

Sdílet na LinkedInu
Vybrali jsme následující články, které by vás mohly zajímat
Inspirujte se tímto výběrem článků