Společnost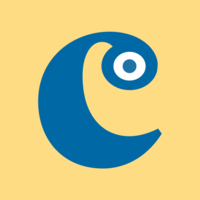 Cafeyn
Mobile Apps, Média, Tisk

Od 50 do 250 zaměstnanců
Who are they?
Since 2006, Cafeyn's group has developed in a fast paced environment, acting in a market that is in constant evolution.
Our ambition is to become the go-to platform to access information. Within the press sector and its digital transformation, our objective is to become a European champion of information streaming by 2025.
We've strengthened our international presence thanks to the acquisition of Milibris & Blendle. With, for now, 180 Cafeyners and 6 countries, we are ready to create an information haven to empower people. We feel they deserve a press service that allows them to focus on quality information wherever they are. We believe that quality information deserves the best reading conditions. That's why our products are designed to generate optimal comfort, maximize the ability to focus and improve the well-being of our readers.
We have the trust of international key distributors such as Bouygues, Canal +, O2, Three…
Cafeyn in numbers?
2000 press titles in our catalogue
500 partners in publishing
5 countries and 4 spoken languages
4.6/5 on both App & Play Store
At Cafeyn we embody 5 values everyday: Excellence, Kindness, Ambition, Honesty & Innovation!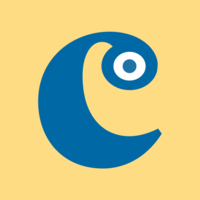 Visit the profile
Rencontrez Juliette, Business Developer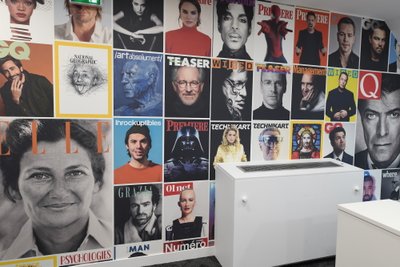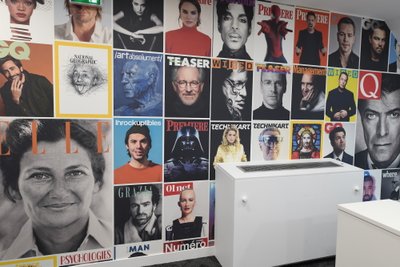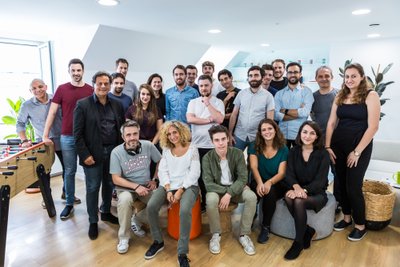 Job description
We - Cafeyn Group
With more than 15 years of existence, Cafeyn Group is a multi-brand company composed of Cafeyn, Blendle, miLibris and Kidjo. Based in France, The Netherlands, UK, Canada and Morocco and almost 200 employees, we propose an innovative media experience through different products.
We want to achieve strong business performance across the Cafeyn Group through organic growth, diversified revenue streams and sustainable profitability. New opportunities are continuously sought by investment both within and outside of the business.
We deliver high-value, high-focus and forward-thinking, premium infotainment (information & entertainment content) services to our partners and customers, with personalised and relevant content to entertain and educate our audience, broadening their perspective and making them more knowledgeable.


Your responsibilities
Reporting to the CTPO today and to the VP Product tomorrow, you will be accountable for planning and managing the delivery of the short- to long-term product roadmap in accordance with the business strategy and product portfolio, driving the development, market launch, and continual support and improvement of products, leveraging market trends and the identification of new opportunities. Key is the ability to communicate this clearly to all stakeholders and manage expectations accordingly, together with communicating progress and outputs of the Product Managers and Scrum Masters across a mission-oriented and squad-based product development organisation.
In this role, you will lead and manage our talented Product Managers and Scrum Masters to help formulate the roadmaps across the Cafeyn Group product portfolio and ensure alignment with the overall business strategy, and to ensure successful product delivery of prioritised features and other strategic initiatives.
Your missions
Be obsessive about creating a positive impact on both business performance, customer experience and driving this obsession into the product development squads in all outcomes that they deliver.
Translate the product portfolio and vision into roadmaps with product-driven OKR's (Objectives and Key Results), disseminating these roadmaps to Product Managers and Scrum Masters, combining both external facing and internal initiatives, to ensure product development is undertaken to exact product specifications.
Ensure product roadmaps are aligned to the product strategy, business value and ROI.
Support, coach and develop Product Managers and Scrum Masters from a line management perspective and continuously raise the level of standard by providing appropriate guidance
Be an escalation point for Product Manager and Scrum Masters from a resourcing perspective.
Ensure the product portfolio strategy is communicated and understood by all
Ensure priorities and expected delivery dates are understood and adhered to.
Provide clarity on scope and functionality.
Develop and maintain high-standard relationships with the Chief Technical and Product Officer, Head of Product, Head of Design and Head of Data and the Tech team.
Who are we looking for?
With previous working experience as a hands-on Product Owner or Delivery Lead, managing fast-paced software delivery teams, you will have successfully created, managed and delivered product strategies previously, ideally within companies that deliver information streaming services to both B2B and B2C customers.
You have come to the right place if you have
You are excited to join a challenging business with several products in multiple markets
You have led multiple Product Managers and Scrum Masters
You are adept at managing scheduling, resource dependencies and their associated delivery risks. With strong coaching and personal development skills, you have the ability to work cross-functionally with multiple stakeholders, and to clearly express connection between larger business goals and the delivery strategy is key.
You are experienced within an agile delivery environment, through hands-on practical and pragmatic delivery management (rather than being a methodology expert).
You speak fluent English and French
Ideally you also
Have experience in digital publishing and as well scalable international systems.
Have progressed a career in an agile software development methodology as a hands-on Product Owner/Manager or Scrum Master within a fast-paced, mission focussed squad and now oversee a portfolio of product and delivery activities.
You don't have to match all the requirements, if you feel this offer could be a great opportunity for you, reach out anyways! We hire based on talent and we promote inclusivity inside Cafeyn and strongly believe that our culture is strongest when it is the most diverse.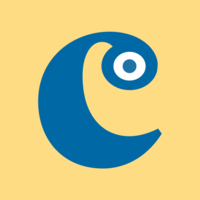 Cafeyn
Máte zájem o tuto nabídku?
Reagovat na nabídku
Questions and answers about the offer
Přidat mezi oblíbené

Sdílet na LinkedInu

Sdílet na Facebooku

Sdílet na Twitteru
Další nabídky na pozici Project / Product Management
Mohly by vás zajímat tyto nabídky práce!
BRIGAD

Plný úvazek

Možnost pracovat plně z domova

BRIGAD

Plný úvazek

Možnost pracovat částečně z domova

Spideo

Plný úvazek

Možnost pracovat částečně z domova

ManoMano

Plný úvazek

Možnost pracovat plně z domova

YOUSIGN

Plný úvazek

Možnost pracovat plně z domova

Toucan Toco

Plný úvazek

Možnost pracovat částečně z domova
Podívat se na všechny nabídky