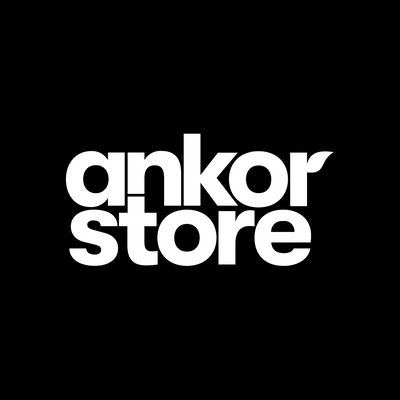 Ankorstore
VP of Data & Analytics
Plný úvazek

 

Možnost pracovat plně z domova

Vzdělání:

Neuvedeno

zkušenosti:

> 10 let
Společnost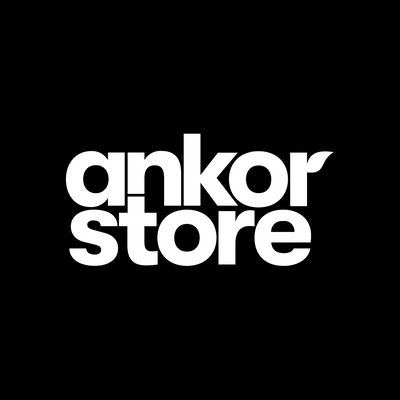 Ankorstore
E-commerce

Od 250 do 2000 zaměstnanců
Nabídka
VP of Data & Analytics
Plný úvazek

 

Možnost pracovat plně z domova

Vzdělání:

Neuvedeno

zkušenosti:

> 10 let
Who are they?
Ankorstore is on a mission to rewild retail.
With decades of experience in retail and building marketplaces, in 2019 the Ankorstore founding team knew it was time to create a global wholesale solution – one that swings the balance in favour of independents and restores retail to its natural order. They've created a new ecosystem that harnesses the power of modern technology to create a mutually beneficial community that reinvents the way brands and retailers work together. As a result, wild independents can thrive.
Job description
Ankorstore is an online B2B marketplace that connects independent shop owners and specialist brands with retailers. It offers benefits for both retailers and brands. Our +250.000 retailers can discover and select from over 20.000 brands in just a few clicks, benefit from 60-day payment terms, test sales with a low minimum order quantity, and take advantage of the constantly evolving tools offered by the platform. As for brands and creators, Ankorstore allows them to sell their products to stores all over Europe, benefitting from direct contact and returns with retailers, and payment upon delivery, solving any cash flow issues.
We reached unicorn status with a valuation of €1.75 billion, and we grew to a company of +600 employees of +45 nationalities, with offices in the UK, France, Spain, Italy and Germany.
Join us if you are excited to support our vision of rewilding independent retail!
What will you do at Ankorstore?
We want you to tell us!
Based on what we know today, we think you should own the data science and analysis disciplines, which means you will be responsible for our data strategy and implementation: How should we structure our data? Where should we get it from? How do we display it? How do we make it accessible? What are the right KPI definitions? Who is in charge of what? How do we make sure every data customer in the company is happy?
All data scientists and analysts report to you, although they will be embedded in their respective business teams, which will be their primary team.
You will be ultimately in charge of hiring them, training them, coaching them, coordinating them, and creating a culture of data science and analytics excellence across the company. You will collaborate with business leaders across the organization to make it happen.
You will report to either our CPO, Tomás or, depending on your skills, we might adjust your reporting structure or scope.
What will you bring to the table?
10+ years of experience in analytics, data science, and leadership positions.

World-class analysis and analysis mgmt skills:

Experience leading the data strategy of a company.

World-class ability to break down and analyze complex problems.

Proven track record of tackling all types of analysis and data problems found in tech companies, including proper AB-testing, multi-armed bandit, tracking, QA, dashboarding, BI engineering, advanced analytics etc.

Proven track record of successfully leading a data science team that deals with complex data science problems such as ML for recommendations.

Experience working with vendors for all data needs, from tracking to search.

Ability to scale a data team by implementing processes & standards and by handing taxonomy, data documentation and tools deployment.

Experience working closely with the data engineering team. Experience handling them is a plus.

Management:

Proven track record of building A+ analytics teams.

Experience leading a matrix organization, where most of your reports are allocated to other teams.

Experience building progress tracks for a large organization, where every member contributes and also grows.

Strong communication skills to manage relationships horizontally, downwards, and upwards.

Ability to advocate and champion data literacy and fluency across the functional areas of the organization
What's in it for you?
Strong values, a real purpose-driven company, in a global international and connected People team.

A highly dynamic environment in a fast-scaling company at a stage where you will be able to shape things autonomously and participate in the future of the organization.

A real playground for development with exciting career opportunities, locally or internationally, with strong people mentors.

Competitive salary and compensation, including equity (depending on the role's seniority level), to reward your strong impact.

We are remote-first; however, you can visit and work from the closest office as often as you would like to! You only need to be based in one of our markets: the UK, Sweden, Germany, Spain, Italy, Netherlands, Belgium, Luxembourg, France (Paris and Lille) and soon, we will be in Italy too.

Team offsites and fun events.

Team lunches once a week & Snack cupboard.

We encourage continuous learning & growth and give unlimited access to the e-learning platform

Udemy

We offer the best health and dental insurance available in each location.

Pension contribution scheme.

Many other benefits will be implemented soon.
Would you like to learn more about us?
Ankorstore is proud to be an equal opportunity workplace dedicated to promoting diversity. We don't discriminate based on race, religion, colour, national origin, gender, sexual orientation, age, marital status or disability status.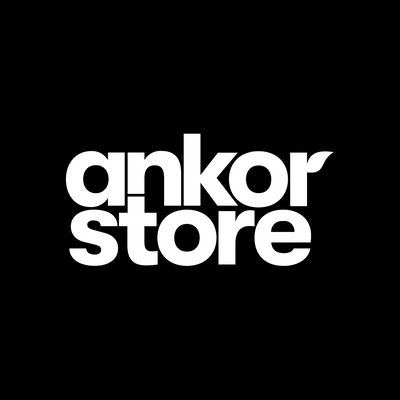 Ankorstore
Máte zájem o tuto nabídku?
Reagovat na nabídku
Questions and answers about the offer
Sdílet na LinkedInu

Sdílet na Facebooku

Sdílet na Twitteru
Další nabídky na pozici Data Science
Mohly by vás zajímat tyto nabídky práce!
GoPro France

Plný úvazek

Issy-Les-Moulineaux

CybelAngel

Plný úvazek

Paris

Možnost pracovat plně z domova

Malt

Plný úvazek

Paris

Možnost pracovat částečně z domova

Malt

Plný úvazek

Paris

Možnost pracovat částečně z domova

GoPro France

Plný úvazek

Issy-Les-Moulineaux
Podívat se na všechny nabídky