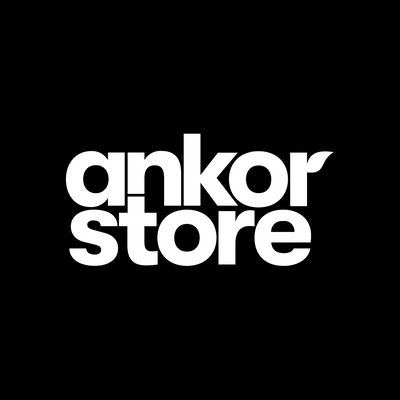 Ankorstore
Account Manager
Plný úvazek

 

Vzdělání:

Neuvedeno

zkušenosti:

Neuvedeno
Společnost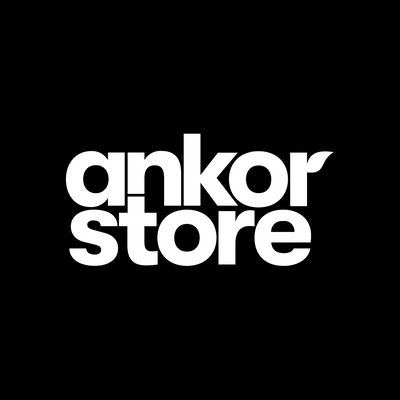 Ankorstore
E-commerce

Od 250 do 2000 zaměstnanců
Nabídka
Account Manager
Plný úvazek

 

Vzdělání:

Neuvedeno

zkušenosti:

Neuvedeno
Tato pozice byla obsazena!
Who are they?
Ankorstore is on a mission to rewild retail.
With decades of experience in retail and building marketplaces, in 2019 the Ankorstore founding team knew it was time to create a global wholesale solution – one that swings the balance in favour of independents and restores retail to its natural order. They've created a new ecosystem that harnesses the power of modern technology to create a mutually beneficial community that reinvents the way brands and retailers work together. As a result, wild independents can thrive.
Job description
Ankorstore is an online B2B marketplace that connects independent shop owners and specialist brands with retailers. It offers benefits for both retailers and brands. Our +250.000 retailers can discover and select from over 20.000 brands in just a few clicks, benefit from 60-day payment terms, test sales with a low minimum order quantity, and take advantage of the constantly evolving tools offered by the platform. As for brands and creators, Ankorstore allows them to sell their products to stores all over Europe, benefitting from direct contact and returns with retailers, and payment upon delivery, solving any cash flow issues.
We reached unicorn status with a valuation of €1.75 billion, and we grew to a company of +600 employees of +45 nationalities, with offices in the UK, France, Spain, Italy and Germany.
Join us if you are excited to support our vision of rewilding independent retail!
The role:
As an Account Manager at Ankorstore your #1 mission will be to convey the Ankorstore's value proposition to the best brands in Europe to bring them live on our platform and ensure they are bringing value to our platform over time.
The Account management role is key to our company's success as you will be growing the quality of our assortment to continually offer our European retailer network the most relevant brands for their business and thereby, help entrepreneurs in their mission.
The role will be centred around the following
Prospection & Qualification :
Identify and prospect Iconic brands relevant to our platform using a variety of tools and techniques.

Identify the key decision maker at the prospect company and engage to get a first meeting booked
Hunting and Closing the deal:

Conduct a discovery conversation to identify the brand's pain points and challenges

Position our USPs in a relevant way, using different communication/ sales techniques, adapting your approach based on your audience

Present pricing, commissions and all relevant information linked to our service

Close the deal by summarise key benefits that our platform would bring to relief the customer from their pain points and challenges

Aim for a formal verbal agreement and defining clear next steps
Integrating the brand on the platform

Collect all necessary data from the brand to integrate their products to the platform in a timely and accurate manner
Acting as a trusted Business Partner to Iconic brands:

Providing effective prospection and sales strategy to your Iconic brand portfolio helping to improve their business performance

Set shared objectives: Accelerate their retailer acquisition in Europe by leveraging the European Ankorstore network and expertise

Identify key pain points, understand brand's challenges and leverage Ankorstore features and products to provide solutions
Operating with Excellence

Lead management: Ensure progress of your leads through CRM stages via perfect mastery of the tools and processes

Forecasting: Own your target forecasting and manage your pipeline to achieve your monthly goals

Analysis & Optimization: Assess brand performance incl.

conversion, re-purchasing, up-selling etc leveraging dashboards and analytics

Product development: Funnel brand feedback internally to help develop our product and increase our relevance to our customers

Team effectiveness: Constantly seek to improve our ways of working to drive team effectiveness
What we are looking for
At least 3 years in an Account Manager or Business Development role

You are resilient and always eager to go to the extra-mile : you love to understand and convince, you never take No for an answer and you are not scared of driving a high amount of calls

Strong relationship builder with determination to ensure your clients success, understand their pain points, and always open new business opportunities

Ability to adapt perfectly to their audience, shows proactivity to always find solutions and adapt to brands challenges

You are extremely organised, you can manage multiple relationships at a time and can easily prioritise tasks

Excellent written and verbal communication skills in Dutch and

English

Passion for retailer/wholesaler/ ecommerce and the mission of Ankorstore

Data and impact driven: you know how to track your results and see how to get better

BtoB experience is a plus
What's in for you:
One in a time opportunity to join one of the fastest growing European startups just after series B

Working with a very ambitious & mission driven team backed by powerful VCs (Tiger Global, Bain Capital)

Strong values, a real purpose-driven company, in an international environment

A highly dynamic environment in a fast scaling company at a stage where you will able to shape things autonomously and participate to the future of the organisation

A real playground for development with exciting career opportunities, locally or internationally, with strong mentors

Competitive compensation
Ankorstore is proud to be an equal opportunity workplace dedicated to promoting diversity. We don't discriminate based on race, religion, colour, national origin, gender, sexual orientation, age, marital status or disability status.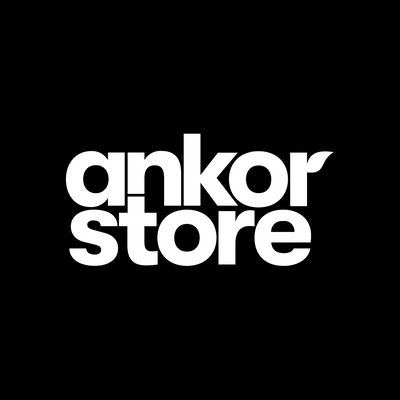 Ankorstore
Máte zájem o tuto nabídku?
Questions and answers about the offer
Sdílet na LinkedInu

Sdílet na Facebooku

Sdílet na Twitteru