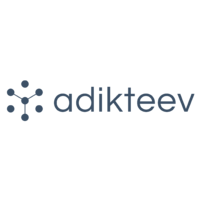 Adikteev
Talent Acquisition Intern
Stáž

 

Možnost pracovat plně z domova
Společnost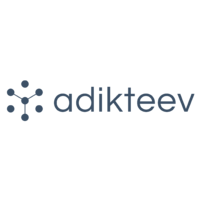 Adikteev
Mobile Apps, Artificial Intelligence / Machine Learning, AdTech / MarTech

Od 50 do 250 zaměstnanců
Nabídka
Talent Acquisition Intern
Stáž

 

Možnost pracovat plně z domova
Tato pozice byla obsazena!
Who are they?
Adikteev est une plateforme technologique dédiée au ré-engagement des utilisateurs d'applications mobiles.
Véritable complément aux stratégies d'acquisition d'utilisateurs, la société développe des solutions à destination exclusive des éditeurs d'applications mobiles afin de les aider à améliorer la rétention, de reconquérir leurs utilisateurs perdus et d'augmenter la monétisation de leurs utilisateurs.
Les éditeurs d'application de différents secteurs tels que le Gaming, l'E-Commerce, l'« on-demand » (VTC, livraison à domicile…), ou encore de services et de divertissements font appel à la technologie d'Adikteev pour déployer des stratégies de ré-engagement sur-mesure. Ils bénéficient également du studio créatif d'Adikteev qui met à leur disposition des formats publicitaires innovants et émergents.
En combinant sa technologie créative avec des algorithmes d'IA dédiées, Adikteev permet aux éditeurs d'application de bénéficier de formats publicitaires innovants et d'une des meilleures stratégies de ré-engagement.
Chaque client étant unique, Adikteev développe pour chacun d'eux une stratégie sur-mesure, basée sur une analyse poussée de leurs données, afin de leur fournir des résultats de campagne mesurables et transparents. Ces campagnes de ré-engagement boostent la LTV des utilisateurs de l'application et permet de générer davantage de revenus.
Adikteev est classée n°10 parmi les 5000 entreprises à la croissance la plus rapide du magazine Inc. Magazine et classée n°3 mondial en 2022 par AppsFlyer pour les applications de gaming, juste derrière Meta et Google. Cela fait d'Adikteev le n°1 des plateformes de re-marketing indépendantes.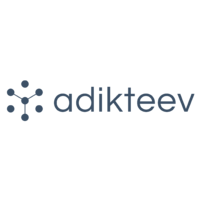 Visit the profile
Rencontrez Lamyaa, Data Engineer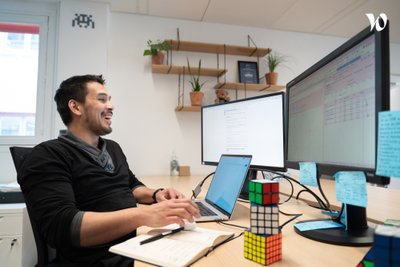 Rencontrez Taoufik, Chief Revenue Officer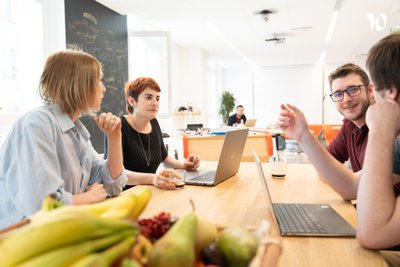 Job description
ADIKTEEV - WHO WE ARE
Adikteev is the leading app re-engagement platform for performance-driven marketers. We help the world's top-spending app publishers increase retention, reacquire churned users and drive incremental revenue. App publishers in gaming, eCommerce, on-demand, services and entertainment rely on us to deliver made-to-measure strategies, creatives and algorithms. By combining science and creativity, we deliver best-in-class playable and interactive ads paired with top retargeting tech. We believe in creating a unique strategy for each client based on data to provide measurable and transparent results that increase user LTV and fuel business growth.
Adikteev is #10 among Inc. Magazine's Top 5000 fastest growing companies and ranked in the top retargeting partners of the world for two consecutive years by AppsFlyer Performance Index.
Adikteev has recently passed the 2022 HappyIndex®AtWork certification. As a committed employer of choice, our company has recently signed the French National Diversity Chart and is a member of the AFMD (aka "Association Française des Managers de la Diversité").
Adikteev is proud to offer a 4.5 day working pattern to all Adikteam members across the globe allowing us to secure a good work-life balance to all.
---
OUR NEED - WHAT WE ARE LOOKING FOR
We are looking for a Talent Acquisition Intern. Our internship will expose you to the technology industry, as well as provide opportunities for personal and professional development. From being challenged, to collaborating with a team, join us to make an impact !
YOUR CORE RESPONSIBILITIES
Integrated in the Recruitment team, you will work on the following missions:
Talent recruitment in collaboration with managers from different departments (IT, Sales, Operations, Marketing, support functions…), you will gradually be in charge of the whole recruitment process (job boards, shortlisting, offering applications, participation to interviews…)
Management of all applications gathered through our TA database as well as production of ad-hoc and standard reportings
Active contribution in the development of our employer brand and secure active partnerships with relevant schools and universities
Whenever required, taking part to recruitment events and meetings
Preferred experience
Qualifications
4th or 5th year student (Business School/University) looking for a final-year internship, ideally specialized in Human Resources
Excellent verbal and written communication skills
Excellent interpersonal skills
High organizational skills and proven attention to details
Fluency in English is necessary
First experience in a Talent Acquisition environment would be a plus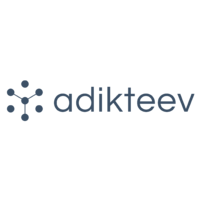 Adikteev
Máte zájem o tuto nabídku?
Questions and answers about the offer
Sdílet na LinkedInu

Sdílet na Facebooku

Sdílet na Twitteru