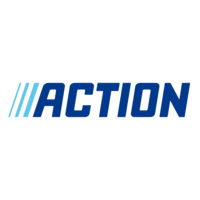 Action
Teamleader Transport
Plný úvazek

 

Ensues-La-Redonne

Výuční list
Společnost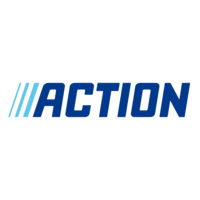 Action
Hromadná distribuce

> 2000 zaměstnanců
Nabídka
Teamleader Transport
Plný úvazek

 

Ensues-La-Redonne

Výuční list
Who are they?
Action est un distributeur non-alimentaire à forte croissance en Europe avec plus de 1 700 magasins. L'enseigne est présente aux Pays-Bas, en Belgique, France, Luxembourg, Allemagne, Autriche, en République Tchèque et en Pologne.
En France, l'enseigne compte plus de 560 magasins et se positionne comme le 1er marché du Groupe !
Leur modèle est simple et performant. Ils proposent des prix imbattables et font la différence grâce à l'effet de surprise qu'ils occasionnent : ils offrent à leurs clients des produits de la vie quotidienne à des prix incroyables.
Action ne fait aucune concession sur la qualité, la sécurité ou les conditions de production de ses produits. Leur politique d'approvisionnement éthique garantit une approche sociale et environnementale responsable en matière de fabrication.
En accord avec sa politique diversité, Action, recherche, recrute et reconnait tous les talents. Leurs magasins sont implantés dans des zones commerciales avec une facilité d'accès pour tous. N'hésitez pas à demander plus d'informations au recruteur.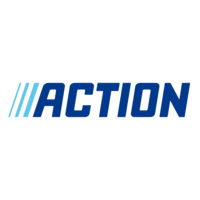 Visit the profile
Rencontrez Sueli, employée de magasin RQTH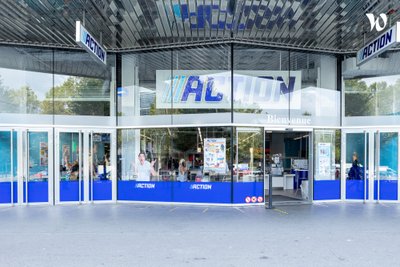 Rencontrez Rémy, Alternant
Rencontrez Pascal, responsable de magasin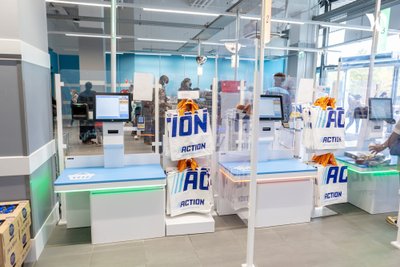 Job description
Teamleader Transport
In order to optimize outbound transport to our stores, we will have a local transport team in place headed up by a Teamleader Transport. The Teamleader reports directly to the Logistics Service Manager (LSM). The team lead has a dotted line to Regional Transport Manager. 
The main focus of the role is to organize the daily transport for delivering the stores out of the DC in the most efficient way, while keeping the agreed service level with the stores. The Teamleader heads up a small team of Dispatchers and Customer Service / Admin employees and work closely together with the TSP('s).
What you will do on a daily basis
Process management
Leading the local transport team and the standard way of working: the processes that apply for transport execution and administration;
Identify bottle necks in the transport operation;
Solve daily escalations, escalate if needed and initiate improvements for structural mitigation;
Monitor available capacity of employees and transport partners.
Execution
Participate in transport capacity planning process, together with Central Transport Planning and Transport partner(s);
Participate and monitor the daily dispatch operation, where transport routes are dispatched to the different transport partners;
Monitor timely departure and delivery and take corrective actions in case of process disturbances (e.g. warehouse delay, or late truck arrival);
Give support and monitor the administrative tasks in the team: way bill administration, hourly states of drivers, admin of performance and operational data required for self-billing of transport partner(s) and/or performance reporting;
Monitor that transport partners comply with maintenance procedures for the use of Action assets: mainly Trailers;
Manage the team, by providing the right instructions, support training of new employees;
Participate in several periodic meetings, a.o. weekly DC-meeting, weekly capacity meeting with Central Planning;
Leading the weekly ops meeting with the transport partner(s).
Leading the team
Lead the team by giving clear directions, taking ownership and responsibility for people, costs and service;
Actively involved in developing the team and skills of the individual team members by giving constructive feedback, clear instructions, explanations and coaching;
Creates enthusiastic colleagues by giving clear and realistic goals. Explanation of the impact of behaviour. Creating a positive atmosphere and inspire the team to go for the best performance.
What do we offer?
A competitive salary based on a fulltime working week; 
15% employee discount for purchases at Action.
Curious what's next?Dianne van den Dijssel, Recruiter Supply Chain, will review your application and will get back to you asap. When you are selected you will be invited for a first job interview. When we are both enthusiastic we will invite you for the second interview. In that second interview we'd like to get to know you even better.  Are we still a great match? Then we'll make you an offer you can't refuse!   
Notice: We only consider applications made in English during our recruitment process.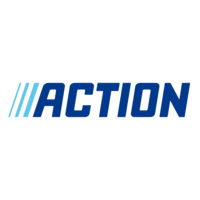 Action
Máte zájem o tuto nabídku?
Reagovat na nabídku
Questions and answers about the offer
Přidat mezi oblíbené

Sdílet na Twitteru

Sdílet na Facebooku

Sdílet na LinkedInu