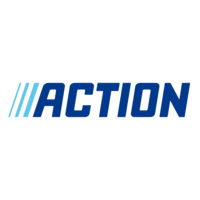 Action
Quality Control Officer
Plný úvazek

 

Ensues-La-Redonne

3 rok VŠ

> 2 roky
Společnost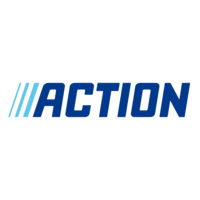 Action
Hromadná distribuce

> 2000 zaměstnanců
Nabídka
Quality Control Officer
Plný úvazek

 

Ensues-La-Redonne

3 rok VŠ

> 2 roky
Tato pozice byla obsazena!
Who are they?
Action est un distributeur non-alimentaire à forte croissance en Europe avec plus de 1 700 magasins. L'enseigne est présente aux Pays-Bas, en Belgique, France, Luxembourg, Allemagne, Autriche, en République Tchèque et en Pologne.
En France, l'enseigne compte plus de 560 magasins et se positionne comme le 1er marché du Groupe !
Leur modèle est simple et performant. Ils proposent des prix imbattables et font la différence grâce à l'effet de surprise qu'ils occasionnent : ils offrent à leurs clients des produits de la vie quotidienne à des prix incroyables.
Action ne fait aucune concession sur la qualité, la sécurité ou les conditions de production de ses produits. Leur politique d'approvisionnement éthique garantit une approche sociale et environnementale responsable en matière de fabrication.
En accord avec sa politique diversité, Action, recherche, recrute et reconnait tous les talents. Leurs magasins sont implantés dans des zones commerciales avec une facilité d'accès pour tous. N'hésitez pas à demander plus d'informations au recruteur.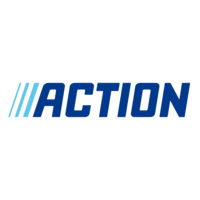 Visit the profile
Rencontrez Sueli, employée de magasin RQTH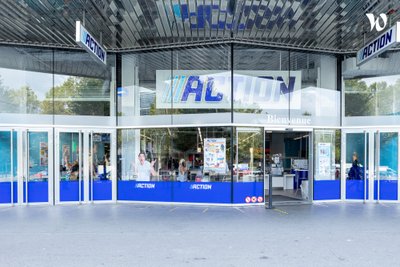 Rencontrez Rémy, Alternant
Rencontrez Pascal, responsable de magasin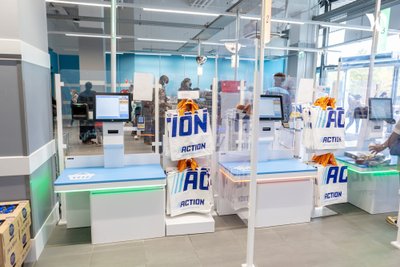 Job description
Quality Control Officer
Next to own Distribution Centers (DC's) Action uses external parties, as Logistics Service Providers (LSP), to staff 'outsourced' DC's. Within an outsourced DC a small team of Action employees works to monitor and optimize the logistical processes with the LSP.The Quality Control Officer is part of this team and reports directly to the Logistics Service Manager that leads the team. The main focus lies in ensuring that the quality (in terms of quantity and timely delivery) of incoming and outgoing deliveries are in accordance with Action standards.
Purpose of the jobThe Quality Control Officer is responsible for monitoring the checks done by the LSP on the inbound and outbound as well as the daily stock cycle counts. The Quality Control Officer does this both physically as well as in the system and contributes to the stock accuracy in doing so.
What you will do on a daily basis
Quality Control
Checks the quality of the inbound and outbound deliveries and the daily cycle counts in the logistics operation;
Acts as the first point of contact with regard to disputes and issues on the inbound and outbound operations.
Administration
Confirms under and over-receipts communicated by the logistics provider;
Checks financial differences of physical receipt against supplier invoice;
Informs Action HQ and/or supplier about receiving differences and follows-up on this;
Documents inspection results by completing reports and logs, summarizing re-work and waste and inputting data into quality database.
Stock Management
In case of large stock adjustment, approves (or if appropriate escalates) the changes in the stock levels;
Ensures that root cause analysis and corrective action is performed by logistics provider;
Liaises with production and warehouse colleagues regarding stock levels;
Ensures that stock levels are in line with budget;
Addresses logistics provider to improve stock accuracy;
Provides KPIs related to stock accuracy, inbound and outbound.
What we are looking for in a Quality Control Officer
Educational level at Bachelor's degree in combination of at least 2 years of experience in inventory management or business control;
Excellent French language skills and business level English;
Excel knowledge on an advanced level;
Is confident in SAP and prepared to work both within the warehouse as well as the office environment;
Has the ability to prioritize and solve problems in real-time;
Is analytical and able to manipulate and present data;
Has strong communication influencing skills;
Is pro-active and eager on opportunities to improve the process;
Works accurately.
What do we offer?
A competitive salary (on the basis of 38 hrs/wk);
A company laptop;
15% employee discount for purchases at Action.
Curious what's next?Dianne van den Dijssel, Recruiter Supply Chain, will review your application and will get back to you asap. When you are selected you will be invited for a first job interview. When we are both enthusiastic we will invite you for the second interview. In that second interview we'd like to get to know you even better.  Are we still a great match? Then we'll make you an offer you can't refuse!   
Notice: We only consider applications made in English during our recruitment process.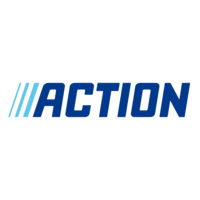 Action
Máte zájem o tuto nabídku?
Questions and answers about the offer
Přidat mezi oblíbené

Sdílet na Twitteru

Sdílet na Facebooku

Sdílet na LinkedInu