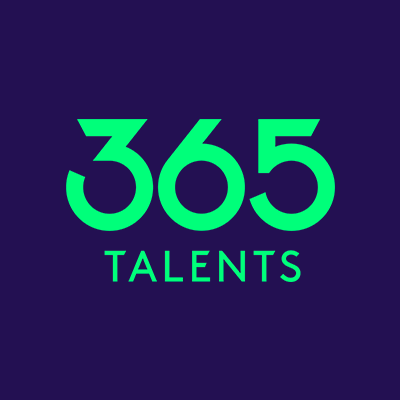 365Talents
Account Executive - Full-remote - CDI
Plný úvazek

 

Počáteční datum:

Lyon

,

Paris

,

Bordeaux

Možnost pracovat plně z domova

Vzdělání:

Magisterský stupeň vzdělání

zkušenosti:

> 5 let
Společnost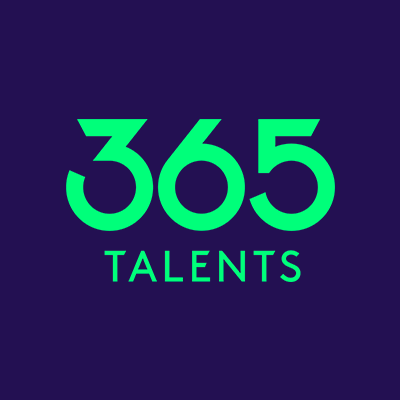 365Talents
Artificial Intelligence / Machine Learning, Big Data

Od 50 do 250 zaměstnanců
Nabídka
Account Executive - Full-remote - CDI
Plný úvazek

 

Počáteční datum:

Lyon

,

Paris

,

Bordeaux

Možnost pracovat plně z domova

Vzdělání:

Magisterský stupeň vzdělání

zkušenosti:

> 5 let
Who are they?
At 365Talents, we believe there is power in how we choose to describe ourselves.
That's why our AI-driven decentralized talent experience platform gives employees the power to self-declare skills in their own words, on their own terms — giving managers the vision to uncover the unexpected, so organizations can move quickly and purposefully toward the future.
With 365Talents, companies including Allianz, EY, Schlumberger and Societe Generale are embracing a uniquely employee-centric approach to talent mobility and skill development and to create a more democratic, inclusive and future-ready world of work.
Job description
By joining us right now, you will be an instrumental part of our journey to empower 1 million employees by 2023, and 10 million within 5 years!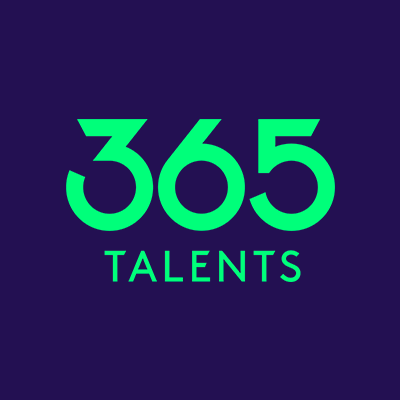 Visit the profile
Rencontrez Mathieu, Co founder et Chief Sales Officer

Rencontrez Kevin, Fullstack Web Developer
Job description
As Account Executive for Northern Europe, your core objective is new Enterprise Customers acquisition across multiple verticals and geographies within Northern Europe, with a focus in the Nordics.
You will:
Dynamicaly source and develop every qualified opportunity to secure new logos (outbound sales)
Deliver engaging ROI-oriented sales presentations virtually and in-person
Build and nurture relationships with prospects and internal stakeholders within Forbes 2000 companies (2,000- 100,000 employees)
Engage with internal teams in marketing and inside sales to create strategy, messaging and sales collateral tailored for your portfolio and geography (inbound marketing)
Contribute to Go to Market and Sales Organisation Strategies to deliver firm growth across your portfolio and geography
Help shape the future of 365Talents' global footprint with your unique insights, ideas, and skills
Anticipate, mitigate, and manage deal risks to deliver reliable forecasts
KPI's:
Revenue (ARR) generated
Territory developments, go-to-market
Pipeline growth and maturity
You can be based in Paris, Lyon or Bordeaux and you will start your journey with us in our Parisian offices.
Preferred experience
Minimum of 5 years enterprise/cloud software sales experience, selling high-level corporate software/technology solutions at the executive level
At least 2 years sales closing experience
Previous experience selling enterprise HR-related solutions to multi-national companies, headquartered in Northern Europe, especially in the Nordics
Successfull in telling impactfull stories, demonstrating software and building ROI presentations
Ability to successfully work remotely and travel at least 30%
Has the will to always exceed, can keep high activity and motivate yourself
Fluency in English. A + if you speak Danish or Dutch or Swedish
Additional Information
We know the confidence gap and imposter syndrome can get in the way of meeting spectacular candidates, so please don't hesitate to apply — we'd love to hear from you.
Our perks:
First and foremost friendly, caring and demanding colleagues with themselves
A flexible work organization: remote work and flexible working hours
Remote allowance
HR and managerial tools to support everyone's progress (training, conferences, professional development, etc.)
A culture based on transparency and positivity
Complete onboarding journey
International environment
5 weeks holidays + 11 days off
Cool offices in Central Paris WeWork, Bordeaux or Lyon
Great private health insurance
Support for parents: paid sick child days, one month off after your child birth, free health care coverage for kids…
Sustainable mobility (bicycle, carpooling, monowheel, etc.) allowance, public transport allowance…
Awesome and frequent Off sites to strengthen team spirit
A Swile meal ticket card
Recruitment process
1 visio interview with Audrey, our talent acquisition manager
1 fit interview with your next manager
1 technical test (to do at home)
1 referral call
1 reverse referral call : you can be connected to whoever you choose to have another feedback
=>Fast and transparent answer (2-3 weeks max)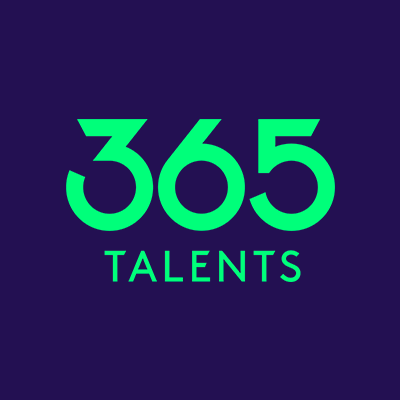 365Talents
Máte zájem o tuto nabídku?
Questions and answers about the offer
Sdílet na LinkedInu

Sdílet na Facebooku

Sdílet na Twitteru
Další nabídky na pozici Business Development
Mohly by vás zajímat tyto nabídky práce!
Holidu

Plný úvazek

Lyon

Možnost pracovat částečně z domova

Quable

Plný úvazek

Aix-En-Provence

,

Bordeaux…

Více

Možnost pracovat plně z domova
Podívat se na všechny nabídky